This is the story of a perfume House that could have begun, like so many others, with
« once upon a time there was a perfumer, or the son of a perfumer… ».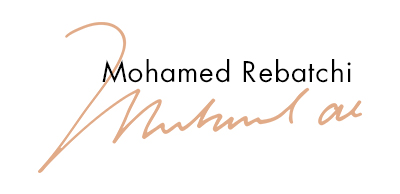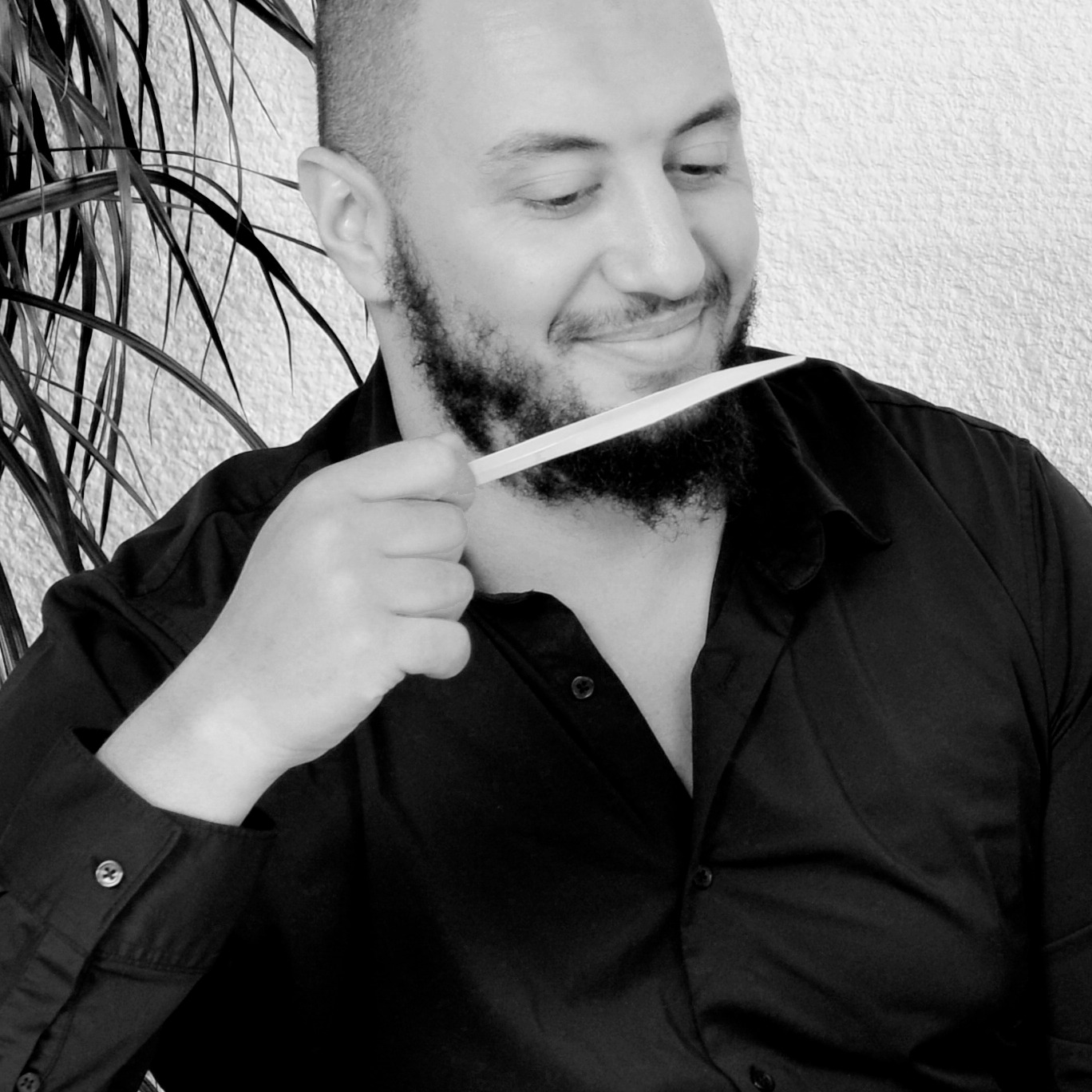 A passion for perfume.
However, this was not at all the case. Maison Rebatchi is the fruit of a life-long dream. That of Mohamed Rebatchi, a young Franco-Algerian who grew up in a working-class suburb north of Paris.
Founder
Artistic collaborations.
Drawn to the man as much as to the project itself, these great names in perfumery helped Mohamed Rebatchi make his dream come true.
Perfumers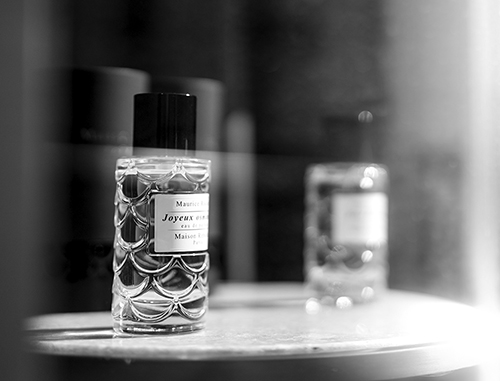 Celebrating raw materials.
Given free rein, each perfumer used one or more raw materials to create a fragrance dedicated to and embodying the spirit of Maison Rebatchi. With each new fragrance, an invisible link naturally unfolded between the multicultural origins of Mohamed Rebatchi, a bridge between France and the Near East.
Collection
The art of hospitality.
It is hard to resist the gentle tremor of sensory pleasure that overcomes you when entering the highly confidential showroom of Maison Rebatchi.
Stores
In the press

« Do you have an arty ambition? Do you remember the great debates on its "obsolete" side? Easier than hours of argumentation, wear this modernist fragrance! Together with osmanthus flowers and its apricot facets, the tuberose acquires a strong personality. »
---
August 23, 2019

« Maison Rebatchi launches a collection of six fragrances composed by Karine Chevallier, Randa Hammami and Bertrand Duchaufour (Art et parfum), Maurice Roucel and Aliénor Massenet (Symrise). »
---
July 8, 2019

« Under the sand.
One of the six perfumes of the emerging Maison Rebatchi draws its inspiration from the Tassili desert, in Algeria. »
---
August 31, 2019

« The new fragrance by Bertrand Duchaufour, a talented master perfumer, is a magnificent and vibrant symphony in which spices (clove, cinnamon, black pepper, pink pepper) ring like electrifying brass. Finally, a combination of patchouli and myrrh punctuate this intoxicating scent. »
---
June 9, 2019
« Maison Rebatchi, in all simplicity.
It's with great simplicity and humility that Mohamed Rebatchi presented his perfume House in Paris. At 28 years old, the creator is delighted to finally see his dream come true. Since his early childhood he is passionate about perfume industry to the point that the nose Karine Chevallier recognizes him "a true knowledge of materials and scents". »
---
June 28, 2019

« A self-taught perfumer.
It's the beautiful story of Mohamed Rebatchi, a young Franco-Algerian who always had the passion for fragrances related to his two cultures. One day he decides to create his own perfume house: this will be Maison Rebatchi. For this purpose, he surrounds himself with great perfumers and the adventure is a success. Their manifesto? To highlight the iconic raw materials of perfumery while giving free rein to each perfumer. »
---
July 5, 2019